©2015-17 WordSown.com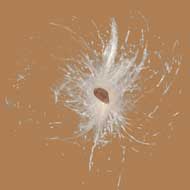 Text:
Dear Lord, I come confessing
a hard'ning heart of late.
The grip of black-hole forces
pulls toward a mouth of hate.
Help me resist the impulse
to name an "us" and "them,"
and let me name instead my fears,
to bring to you again.

You taught us, Lord, some tough things:
Do good to those who hate;
that anger counts with murder,
and carries judgment's weight;
that forgiveness and forgiving
have meas'ring cups the same....
Would I then share no mercy
with a soul for whom you came?

You came, Lord, in compassion,
to cold, dark Bethlehem.
And, on the way to meet your death,
you mourned Jerusalem!
You freely met with sinners;
you did not count the cost;
you told how Heaven rejoices when
one is found who had been lost.

Your "No" to earthly power
refused the Tempter plain.
You gave, instead, your life poured out,
and Spirit to remain.
So let us, in your steps, Lord,
spread blessing side-to-side.
To act in love, we can, because
of peace that you provide.
This hymn has been revised to generally address times and situations when hatred becomes too appealing. It can be used for personal reflection or as a solo or hymn in church. With the references in its Bible study, it can also be material for a discussion group.